Events
---
Ukraine Pulses Conference «ERA AFTER COVID-19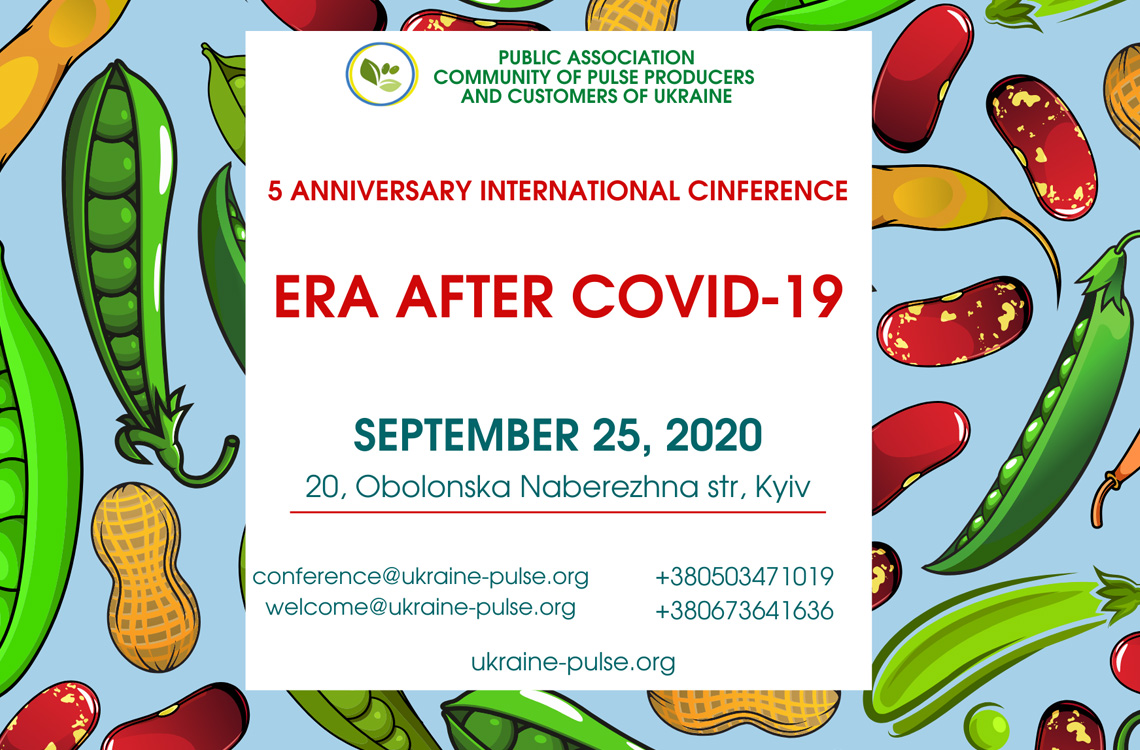 - A leading international event and meeting point for agribusiness operators.
- Reliable source of exclusive agri market analytics and forecasts from the top global experts and agribusiness operators.
- Effective platform for discussion of the main drivers in the pulses sector.
- Insights and recommendations for improvement of business strategies.
- New ideas, effective networking and exchange.
---